Antonija's Stories
Here I'll share stories behind my music, pictures, upcoming concerts, or brief articles about my music. Follow my blog to stay updated about tour dates and new releases.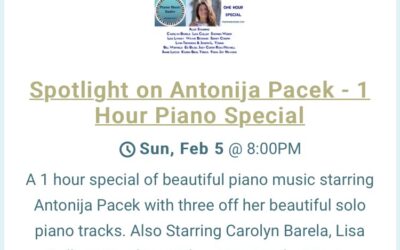 Today in the evening, at 9.00 pm European time, there will be a one hour special program of beautiful piano music starring me! It starts with "Springtime".
It will be available for UK, USA and Canada, otherwise you could listen to it on the MIXCLOUD!