Music
"as beautiful as a radiant jewel"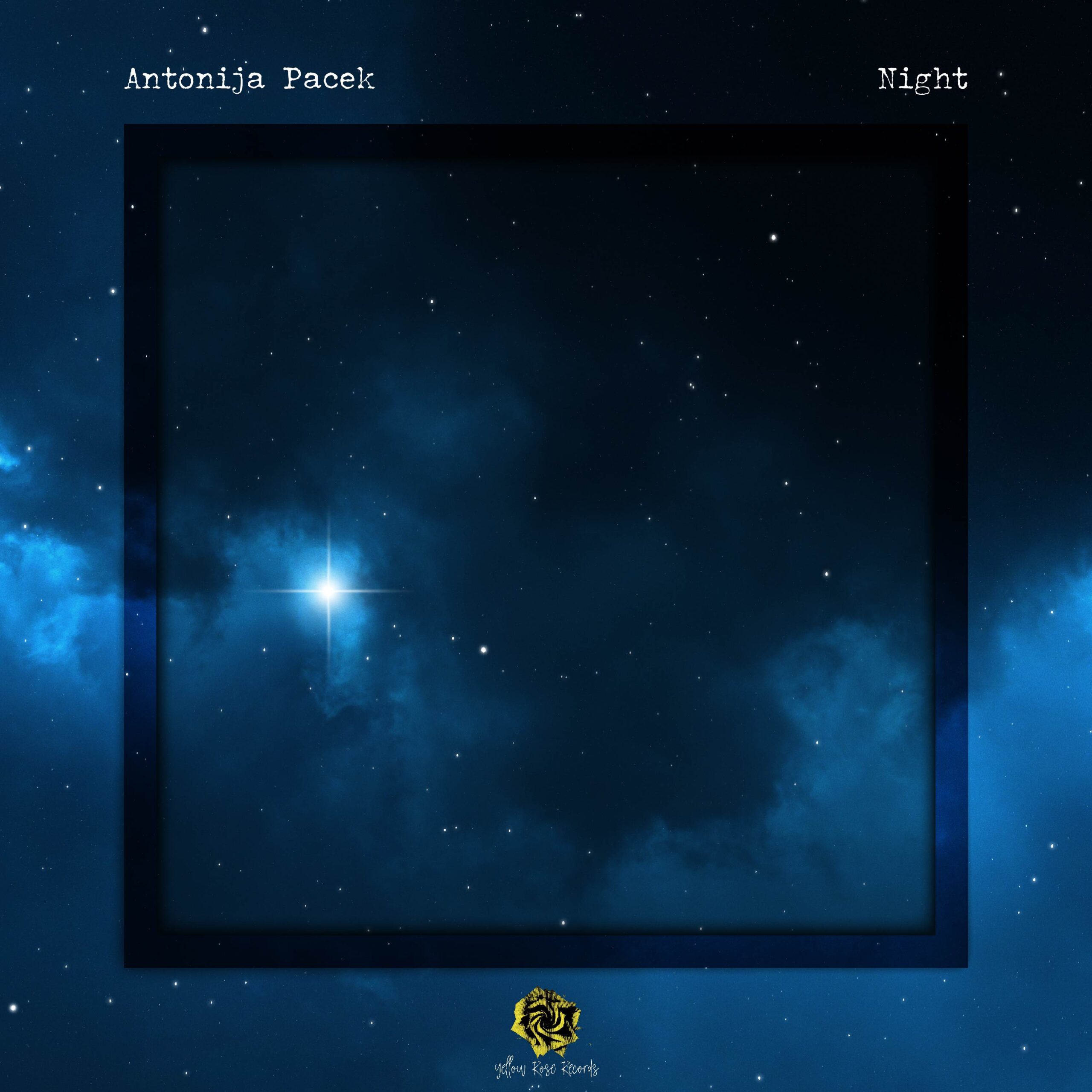 Night
Antonija Pacek
Release Date: June 30th, 2023
​"Antonija Pacek has been a name that has been a constant companion musically for me throughout the years of the pandemic; music is indeed a panacea, one that creates images and healing as it goes, here Antonija delivers a vast body of work to her fans and listeners entitled Night, and within the constraints of this new album we find some of the most tender and touching material from the artist yet. So let's start this journey through a piano based wonderland with the artist now, and our first few explorative steps are taken with the piece Night. This quite beautiful piano performance has passion, emotional, tension and a fluency of tone and timbre like few openers these days have, and I must say this is a sublime start to this musical journey indeed. Antonija follows that moving opus up with one of the finest piano pieces I think I have heard this year with, To You. Here we hear artistry in motion, we feel the emotive resonances of her performance; when I first heard the tones of this track it was an instant like, and I fell in love within seconds with what is a truly beautiful composition.
Awakening is film score standard, this song is a wondrous manifestation of sound and vibrations, the orchestral elements are beautifully arranged, and once more the musician has brought to us a composition of  pure class, one that is bathed in a stunning light of performance so grand and empowering. Felt piano is a difficult medium to use, but Pacek does a wonderful job on the next two pieces, which are indeed both of the Felt variety in Hopeful and Touch. Her technique and eventual soundings are pretty perfect, with the melody being the prime mover in both pieces. When we arrive at the track Grace my cup runs over with joy, this is solo piano at its very best, fluency, a textured performance, one with colours and energies of utter tranquillity and calm, all abound within this powerful yet tender creation. The light hearted qualities of this next track are cleverly presented on the song A Child's Game; yes this is a composition that does what it says on the can, but here is an arrangement that contains so much inside, the gentleness of presentation contains a confidence of what may lay ahead….
The perfect piece ends the album, well in a fashion, but I will explain briefly, however here lays a track that somehow seemed familiar to me and called Thank You. Music does that to us from time to time, it touches parts that have remained dormant, only waiting for the right chord vibration or tone to resurrect them into your life once again, never the less, this delightful composition was the perfect one with which to end the album with. Now a brief explanation to my aforementioned statement about ending the album, because after Thank You will find no less than 6 bonus tracks to enjoy, making this an amazing 17 track compilation of creative genius, the said compositions you will already have heard on the release, but performed in alternate styles." by Steven Sheppard, One World Music Radio, UK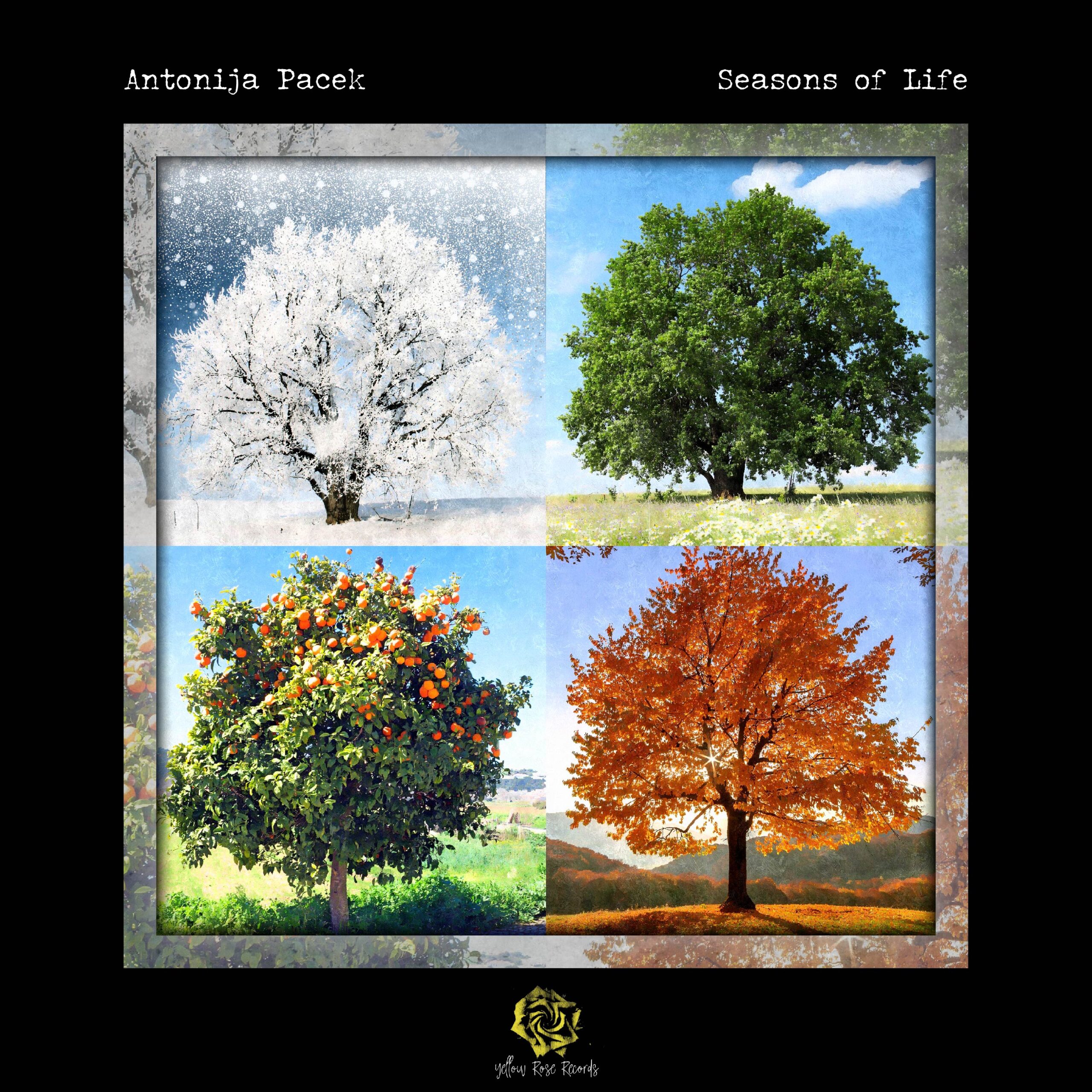 Seasons of Life
Antonija Pacek
Release Date: March 18th, 2022
"The next release is 'Seasons of Life', the new, intimate and introspective record by Croatian composer and pianist Antonija Pacek. Her sweet, otherworldly and delicate style evolves even more in this new album, also crossing the timbre of other musical instruments, such as the oboe or the strings, which enrich the sweet melodic lines composed by Pacek, giving it new light. Compositions such as "Lost", "Rain Drops" or "Life Is…", "Lost and Found", "Sadness" follow each other, creating suggestions and intense emotions that land in the depths of everyone, gently caressing the soul through sweet harmonies and inspired melodies. In their simplicity, melodies succeed to create beauty. They are musical "whispers", now nostalgic and melancholic, now sunny, which guide us, through light thoughts, towards unusual, soothing emotions. The album is to be listened to in an intimate, almost secret way, following the melodic lines that lightly accompany us to new and ethereal shores of the imagination." Kathodik Magazine Italy
Forever
Antonija Pacek
Release Date: October 23rd, 2020
"The composer and pianist Antonija Pacek brings us an album of minimalistic piano songs, where her classical and pop influences are illuminated amid a very soulful execution that touches on the spectrum of human emotion. "Sofia" starts the listen with Pacek's sublime keys in a stirring setting of divine beauty, and this continues to the flowing melodies of "If Only Time Allowed", as well as the introspective spirit of "Gone Young".
The middle of the album offers us the calm, elegant "Almost Goodbye", while "Deep Red" moves lightly with much agility alongside some jazz qualities that leave an indelible impression. Further on, "Wanna Dance" recruits a hypnotic quality as Pacek gets a bit more firm with her delivery, and she exits on the live "Before The Storm", where her careful and gorgeous song craft resonates warmth and timelessness.
This is Pacek's 4th album, and while a listen entirely of just piano might be resigned to background music for less capable hands, Forever often carries a captivating romantic spirit and an exceptional performance that will have you hanging on every note." Take Effect Reviews USA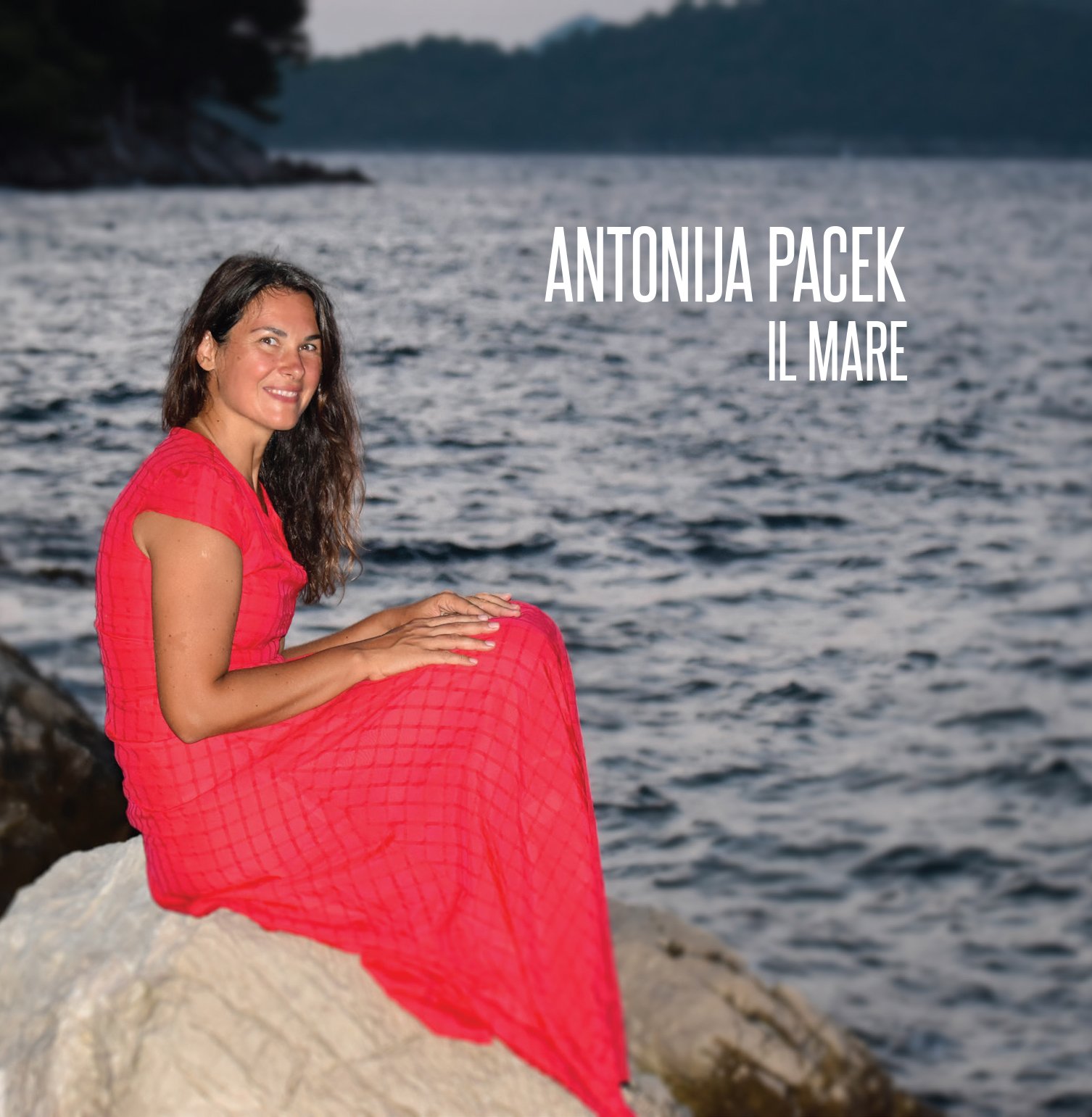 IL MARE
Antonija Pacek
Release Date: December 7th, 2018
The challenges to which life submits to us every day, the enduring influence of a great loss, the disappointments of friendship and the sense of forgiveness, a sense of faith and trust in one's own actions and thoughts, a sad movie, but also happy moments, are some of the major themes that inspired the new album IL MARE. The instrumental pieces are seasoned with poetic imagination and unexplored sounds that will certainly appeal to the sensitivity of listeners of every story, geography and generation. The songs here may have therapeutic qualities through highly emotional connotations.
"The Sea" has got its goal: after a couple of hours, the succession of chords remains in mind, similar to the cyclical movement of the waves … (L'Arena newspaper, Verona, Italy)
"…emotions that guide her life and that inspired the thirteen extraordinary tracks that make up her latest masterpiece of neoclassical music." (DONNAD Magazine in Milan, Italy)
 I dedicate this album to my family, my loving mother and to my listeners.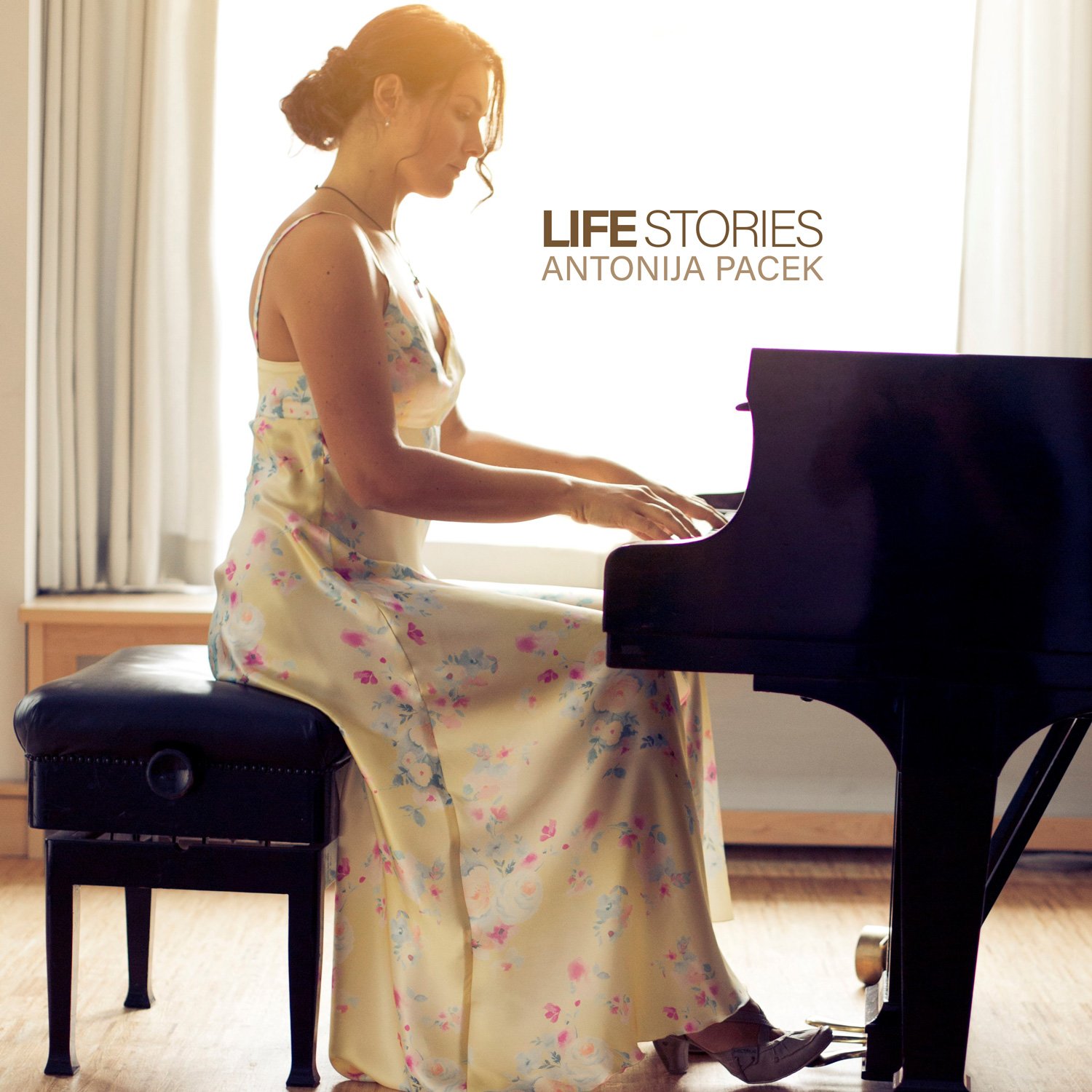 Life Stories
Antonija Pacek
Release Date: June 11th, 2017
The Life Stories celebrates life in all of its complexities and intensity – healing from a profound loss, as well as embracing happiness, love and sheer joy. Listeners will be enchanted and carried away by the magic of Antonija's melodies. "Whether you are full of joy or somehow touched by sadness, when you listen to this fine collection of unique compositions, they will surely touch you deep in your heart. Feel the passion in her playing, surrender to the magic that you hear and feel at one with life." Alison Joyce.
"The music is very nice, a fine testing of beautiful ideas, and never cheap. It reminds me of some top film composers (Michael Nyman, Ennio Morricone) I worked with." Massimo Mercelli.
I dedicate this album to my family who has been a great encouragement and inspiration for me.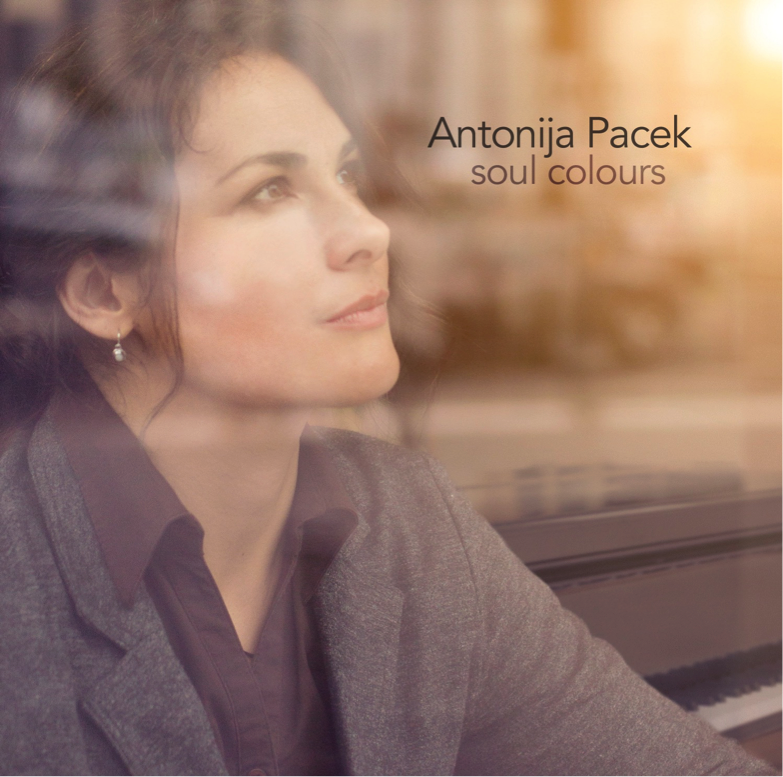 Soul Colours
Antonija Pacek
Release Date: April 7th, 2014
On Soul Colours Antonija Pacek digs deep into the elements that her musicianship is built upon. There is the unassuming nature of her compositional characteristics, which create intensive atmospheres in spacious,  yet very thoughtfully created settings. Her sensitive, shimmering piano-tone vitalizes her soulful miniatures, which carefully balance out notated and improvised parts. All of that is created for the listener to get lost into the highly emotional connotations of Soul Colours.
I dedicate this album to my loving mother who will never hear me perform live again.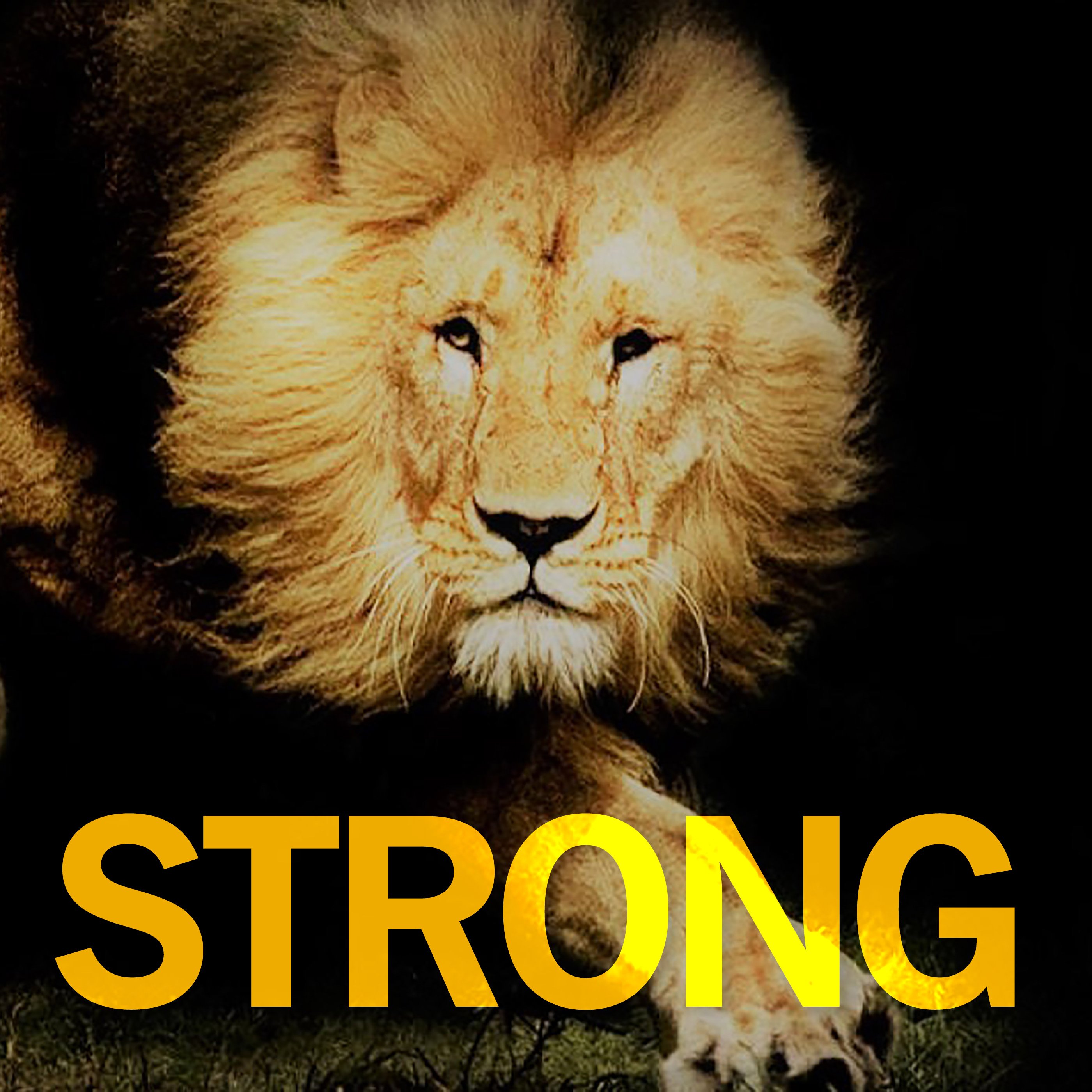 Strong
Antonija Pacek & Roberto Bedross feat. Jade Davies
Release Date: August 06th, 2018
Antonija Pacek and Roberto Bedross virtually met last year. This is their second published song with a dance beat featuring a mega popular star from 90s, Jade Davies, who previously worked with Unique II.  Antonija wrote music and lyrics, and Roberto beautifully produced it.  A lyric video for Strong was produced by multitalented Roberto Bedross, and was published in September 2018 on YouTube.
The song Strong is also on Antonija's "Life Stories" album – but performed like a cross-over genre only on piano.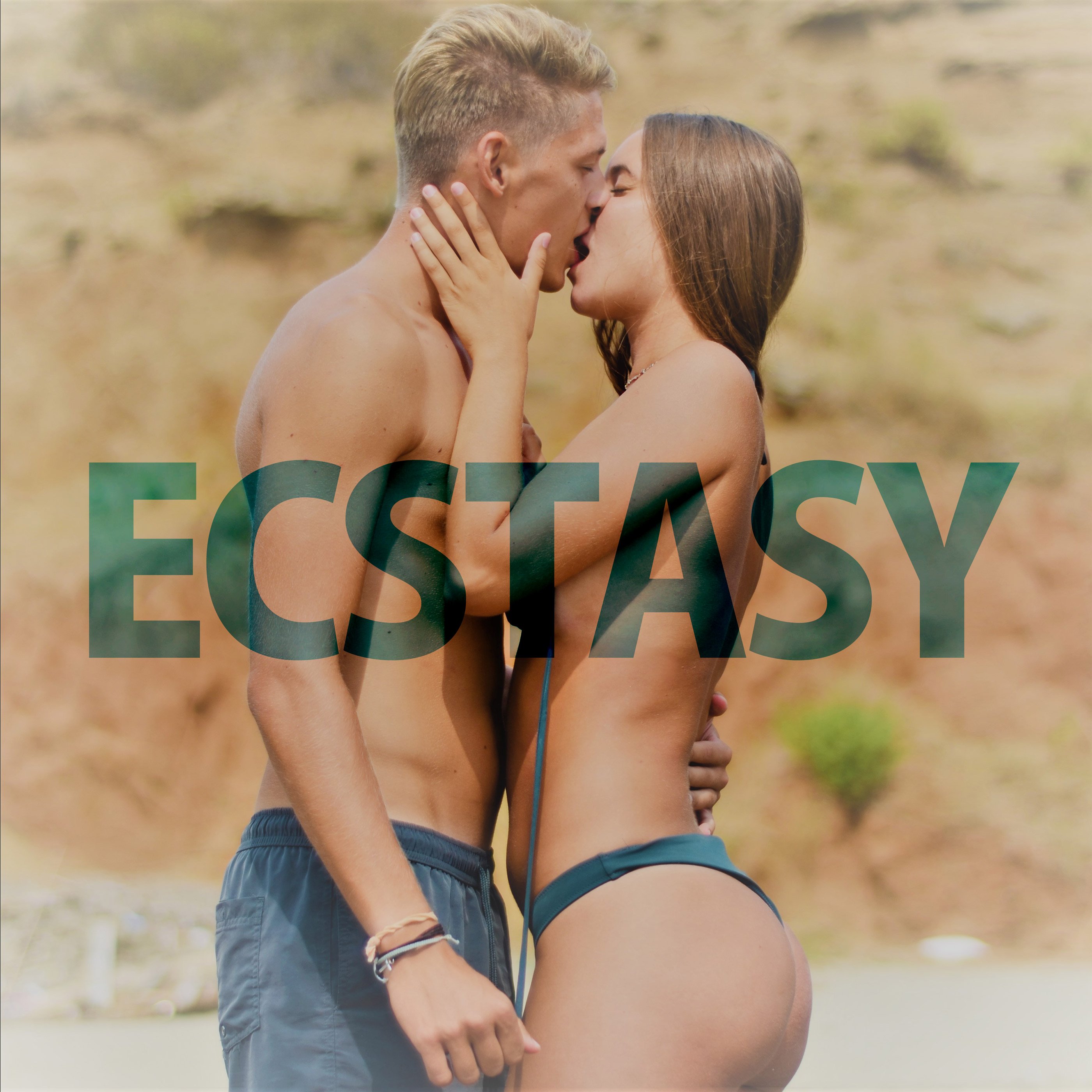 Ecstasy
Antonija Pacek & Roberto Bedross feat. Barbara Kier
Release Date: November 06th, 2017
Antonija Pacek and Roberto Bedross virtually met in Summer 2017. Despite the geographical distance, their synergetic work resulted in the single release of the dance song Ecstasy, for which Antonija wrote music and lyrics, and Roberto produced it. Barbara Kier was the vocal. A video spot for Ecstasy was filmed by Karlo Macas and produced by Chiwa Media (cutting by Todd Iliev). Models were Laura H. and Roberto V.
The song Ecstasy is also on Antonija's "Life Stories" album – but performed like a cross-over genre only on piano.
Roberto Bedross created a great remix for "Una Mattina" from Ludovico Einaudi, which has had over 2.6 mil. views on YouTube. Besides pop music, Roberto also produces music for video games.