Blog
Storytelling through music
Antonija's Stories
Here I will share stories behind my music, will be posting pictures, upcoming concerts, or brief articles about my music. Follow my blog to stay updated about any tour dates and new releases.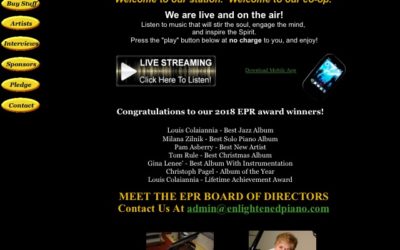 Today Enlightened Piano radio wrote to me: Hi, Antonija, we would like to invite you to join us at Enlightened Piano Radio!!!  We would be thrilled to have you in the network! We are much more than just a radio station.  We are truly a co-op of independent artists who work together, help one another when we can and share a stage, when possible. 
I joined them, and am one of their artists now. I am thrilled to be part of Enlightened Piano radio team.