Blog
Storytelling through music
Antonija's Stories
Here I will share stories behind my music. I will be posting some of my memories, other artists' music or just pictures that touch me deeply. Follow my blog to stay updated about any tour dates and new releases.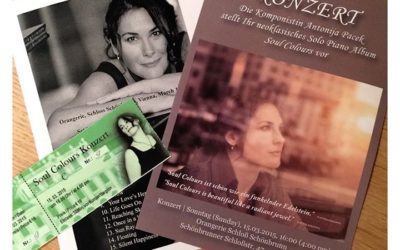 This is a song for my mom, titled Sorrow! It was recorder at the Schönbrunn Castle on 15. 3. 2015 during my live concert in Vienna.
Thank you Michael Wilson and Michael Hofbauer for recording it visually, and thank you Michael Waldegg and Harald Hajek for the audio recording !
Djelim s vama pjesmu 'Tuga', koja je posvecena mojoj mami Slavici. Snimljena je u dvorcu Schönbrunna–na koncertu 15.3.2015 u Becu.